In this article we'll be covering how to buy Bitcoin, Ethereum, and Litecoin quick, safely, and easily.
Bitcoin: A movement and money maker
Almost everyone who has heard about bitcoin has probably once thought, "Hmmm, how do I really start buying these Bitcoin things?". It may seem like a daunting task, but after reading this article buying Bitcoin will be one of the easiest things you've ever done in your entire lifetime! If you don't already know what Bitcoin is, I recommend you check out this article that explains everything about Bitcoin.
Really it is a simple process. Firstly, you're going to want to find a reputable exchange to buy and sell your Bitcoins! Personally, I use Coinbase as they have a top notch team, excellent customer service, and have never had one problem using their platform!
If you're only looking on how you can make money from CryptoCurrency, read on, there is some extremely important information we have for you. But you might as well sign up now, it takes two seconds, it's free, you can get $10 later, and you can do all of your thinking later.
Coinbase is a San Francisco based company licensed by the New York's Department of Financial Services, to offer Bitcoin, Ethereum and Litecoin. They serve over 8 million CryptoCurrency traders in over 30 countries including but not limited to the United States, Canada, Australia, Singapore, and much of Europe. They accepts PayPal, bank transfers, and credit / debit cards.
You''ll also get a free $10 worth of Bitcoin through our partner link just for Bitpam readers if you buy $100 worth of Bitcoin, what a bargain!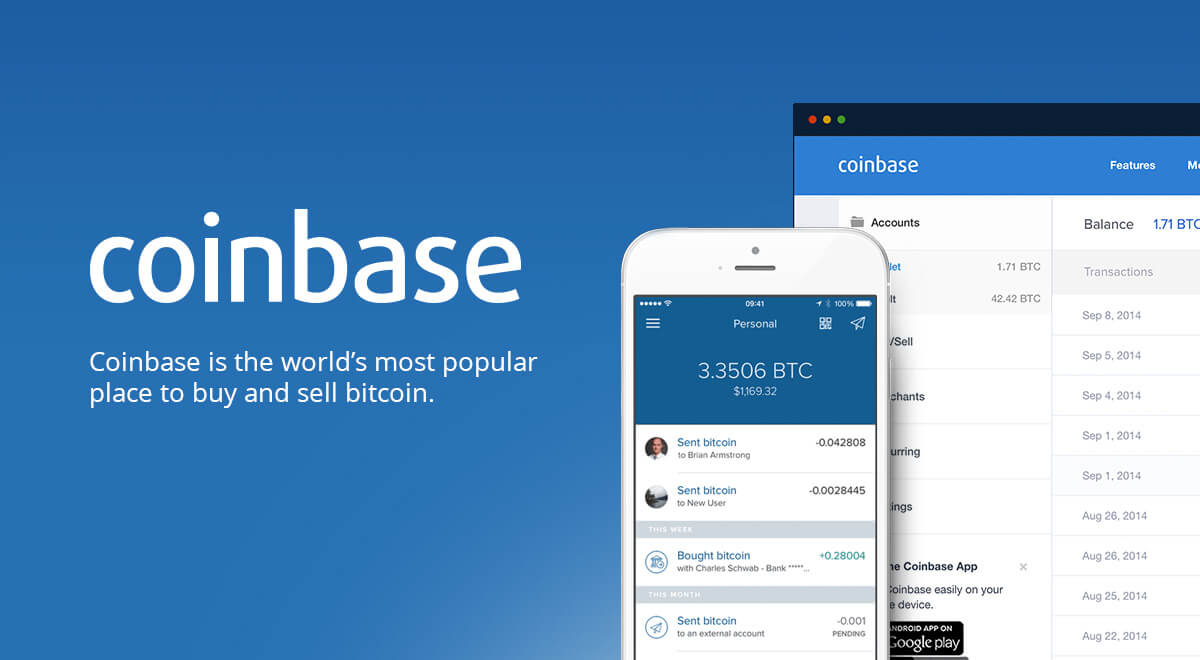 Click the image above to quickly sign up for Coinbase, the most fast and safe way to buy and hold CryptoCurrency like Bitcoin, Ethereum, and Litecoin. You'll also get a free $10 worth of Bitcoin just for you if you sign up through this partner link we have provided!
And honestly, look how much CryptoCurrency has gone up! Only these past few months too.
Are you telling us you don't want in on this once in a lifetime opportunity?
Keep in mind this isn't some get rich quick scheme, there are no guaranteed profits, this isn't some system. Risk is involved, you could potentially make or lose money; the world of CryptoCurrency is a free market.
Stop missing out on this new emerging market before it takes off without you, commit RIGHT NOW and change your future forever! Be serious with your life, stop talking, and start doing.
Honestly it's so simple, and even if you don't want to commit any money yet, just sign up, it's free and takes two seconds. You can think later, just sign up and continue reading, this may change your life forever.
This is an investment for your future. Banks and other important institutions and figures in the world are getting involved. Stop wasting you money on unnecessary clothes and stuff, starting investing your money so you can retire early.
For example, Ripple is a company that has made a real-time gross settlement system and remittance network with over 75 banks signed on already, including notable ones such as Mitsubishi UFJ Financial Group (fifth biggest bank in the world as we speak), Bank of America, Royal Bank of Canada, and the National Bank of Abu Dhabi. If you want to learn more about Ripple and how to invest in it, we recommend you check out our article.
And remember, CryptoCurrency is a free market. This isn't some centralized system or scheme. It's decentralized, meaning whenever you want to buy, sell, or hold you CryptoCurrency, you are free to do as you wish, whenever you want.
Moving on, you'll be directed to this page when you click the Coinbase link.
You'll just have to fill in a couple of fields to set up your Coinbase account and you're good to go! Once you fill everything out you'll be asked to verify your email which should look something like this.
When you click that link you'll be directed here and be asked to fill in a bit of information. Bitcoin exchanges as well as exchanges for traditional markets require this type of information to verify you aren't using their platforms for fraud and crime or to see if you're eligible.
If you can't fill in everything immediately, that's perfectly fine, you can always get back to it later, but the sooner the better due to the rise of Bitcoin's price .
Once you verify everything, buying is a breeze! Coinbase uses secure storage and has insurance protection for all of your assets! You can maintain full control over all of your funds and send or trade them anywhere whenever you want!
There are many Bitcoin exchanges out there, some known to be a bit unscrupulous, but rest assured coinbase is without a doubt one of the best exchanges on the market right now. So much so, that they're the second most funded blockchain startup, with notable investors such as the New York Stock Exchange, Y Combinator, and Andreessen Horowitz.
And that's it! You know now how to buy, store, and trade Bitcoin, Ethereum, and Litecoin on one of the, if not most reputable exchanges in the world. If you want the extra $10, make sure to sign up here through this partner link! Stay safe and good luck with your CryptoCurrency Investments!
As well as investing in Bitcoin, Ethereum, and Litecoin, if you're looking to invest in Altcoins, we recommend Binance (partner link). They are the highest volume Altcoin exchange right now and are very reliable and trust worthy. After you bought your Bitcoin you can transfer your Bitcoin to this exchange and make trades for Altcoins.
And that's that for now! Best of luck in your CryptoCurrency Journey! Feel free to let us know what you think about CryptoCurrency and this article in the comments, we read and respond to every single comment! 😊
Free CryptoCurrency Trading Guide
Interact with us on social media to stay up to date with the latest news, deals, and giveaways!
It's also easiest to reach out to us this way.